How an Advertiser Saved 3% of Their Ad Spend With Opticks Ad Fraud Prevention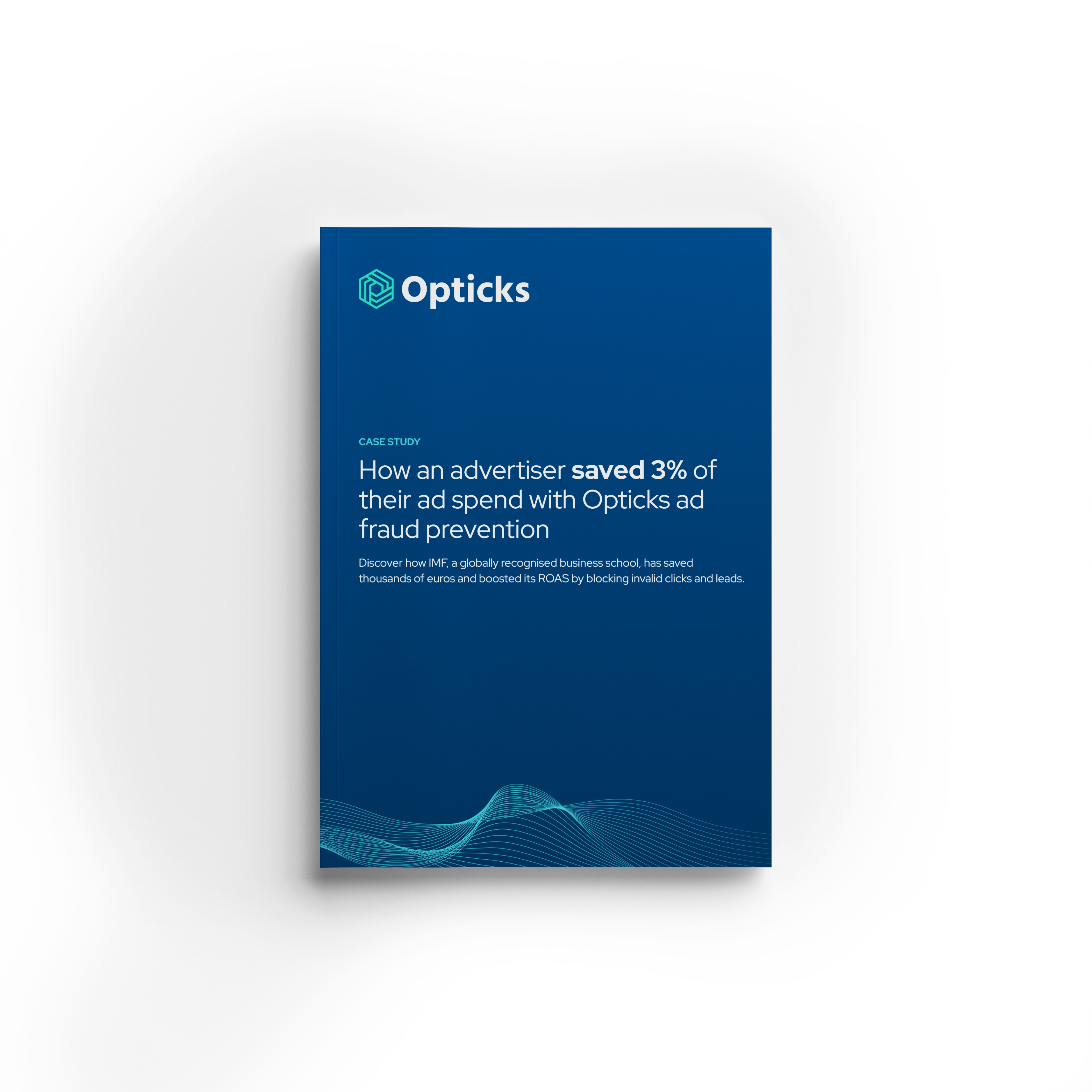 By
Editorial Team
·
1 minute read
When the marketing team of IMF Smart Education identified fake clicks and leads in their campaigns, they realised they no longer could keep up with an internal manual detection system.
Within a competitive landscape such as the higher education industry, business schools need to ensure that every marketing investment brings the highest returns.
IMF needed a reliable and expert solution that could maximise their advertising budget and analyse their traffic at click, lead, campaign, and channel levels.
In this free case study, you will discover how a globally recognised business school has saved thousands of euros and boosted its ROAS by blocking invalid clicks and leads with Opticks.