Ad Fraud Prevention Solution Buying Guide: Quick-Look Summary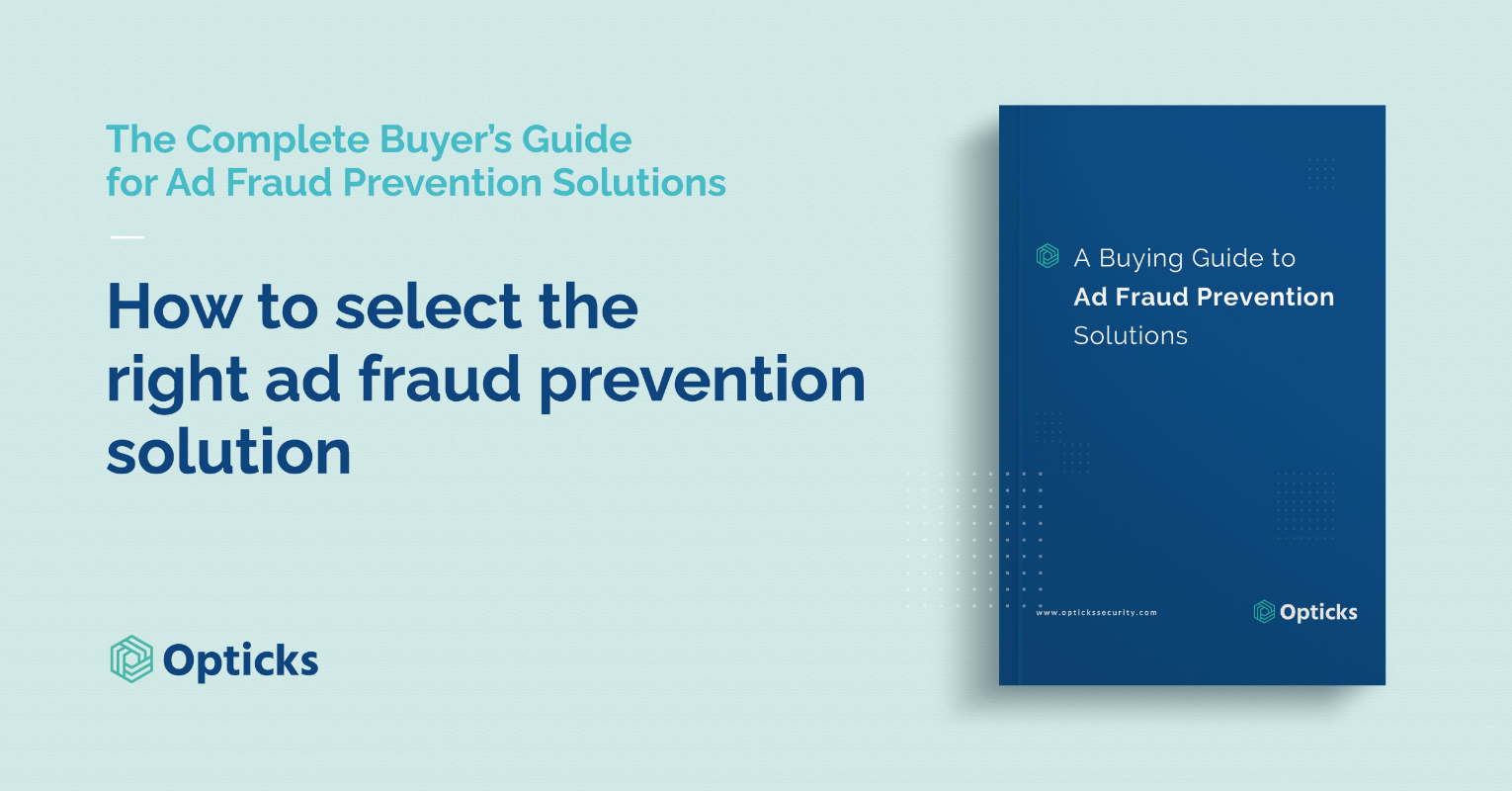 By
Eduardo Aznar
·
3 minute read
If you're serious about not just surviving but thriving in the digital advertising space, you won't just lie back and allow ad fraud to reduce your ROAS by 11% and increase CAC by 9% -- as our data shows.
That's why businesses with future growth top of mind are increasingly implementing an ad fraud prevention solution. But in a market saturated with new providers, how do you choose a truly proactive solution that will help your business grow by stemming the tide of rampant ad fraud?
Here, we summarize the main points included in our complete ad fraud prevention buyer's guide -- including key features and criteria -- to ensure you make the right choice for your business and get the biggest bang for your buck.
Deep-dive: The key criteria and features that a holistic ad fraud prevention solution must offer
The first step to choosing an ad fraud prevention solution starts with knowing exactly which criteria to assess each one. In this section, we explore a checklist of the must-have features and capabilities you'll need to have in mind when evaluating solutions.
1. Anti-ad fraud features and competencies
With so many anti-ad fraud providers on the market, you'll need to take an in-depth look at each solution's technology and product architecture. Essentially, you'll need to be sure that a solution has the necessary technology to back up its fraud prevention claims.
These competencies include:
Multi-threat detection
A robust methodology
Customizable security parameters
Advanced fraud intelligence
Redemption of false positives
2. Admin experience
Skilled ad fraud specialists are hard to find, so make sure the solution you choose is supported by the provider's experts and their knowledge, experience, and advice.
In particular, you'll need to ascertain whether the solution can:
Work hand-in-hand with your teams to facilitate admin onboarding

Offer an easy, low-tech environment

Present a monitoring mode that ensures that algorithms and rules learn from the new data being fed into the system
3. Technological performance
Just because a solution offers all of the bells and whistles you could hope for, that doesn't necessarily mean it has the technology needed for them to operate at the standard you need. When evaluating providers, make sure that their technology can properly support your requirements.
Below is a list of provisions that a robust ad fraud prevention solution should offer:
Minimal latency
Guaranteed uptime SLA
GDPR compliance
4. Cost savings
As well as protection from ad fraud, the solutions also support cost savings to allow you to redirect budgets to other, more valuable activities, including increasing your marketing budget and bolstering data.
Ensure that each solution can offer the following features:
Free software updates and improvements
Flexible payment of overage volumes
No need to hire additional anti-fraud staff
5. Risk and commitment
To avoid risks down the line, investigate each provider's subscription models and termination policies thoroughly to make sure you understand the terms and conditions. In particular, providers should deliver:
Quick set-up time
Possibility to do a proof of concept
6. Future readiness
While SaaS products typically afford more flexibility in terms of long-term contracts, you'll need to be sure the solution can support your growth and expectations. Without confidence that it can do this, you can expect to switch platforms in the not-so-distant future -- which involves expending more valuable resources that could be spent on growth initiatives.
Be sure to check out how future-ready each solution is and ensure they offer:
A fast pace of innovation
A solution that's easy to scale
Improvements and updates included at no cost
7. Social proof
Finally, check that the solution has been tried and tested by other companies, especially those in similar industries and locations.
You can double-check the solutions:
Relevant ratings and reviews
Case studies and clients
Protect your future success by selecting the right ad fraud prevention solution
Eliminating ad fraud is one of the most important things you can do to ensure your business continues to thrive -- and choosing the right solution that covers all of your needs is crucial. That's why we've created a thorough buyer's guide to help steer you through the evaluation process and help you create a solutions shortlist.
Download your free copy of our ad fraud prevention solutions buyer's guide to discover:
The real impacts of ad fraud on your marketing efforts
An in-depth look at the key criteria and must-have features to help you properly assess and choose an ad fraud prevention solution