ClickGUARD vs ClickCease vs Lunio vs Opticks: Which Is the Best Anti-Ad Fraud Software?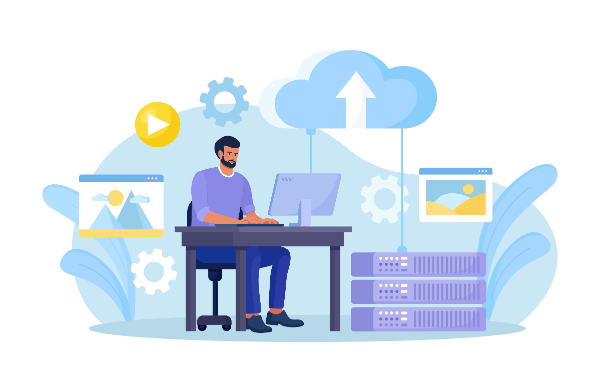 By
Eduardo Aznar
·
5 minute read
How Opticks compares to ClickGUARD, Clickcease, and Lunio
If you're tired of fraudsters eating your budgets and destroying your campaigns, then you're ready to invest in a holistic ad fraud prevention solution.
With this in mind, we've put together this guide that provides a true, side-by-side comparison of the top anti-ad fraud solutions on the market today to help you select the best fit for your needs.
ClickGUARD vs ClickCease vs Lunio vs Opticks: Score Overview
Comparing anti-ad fraud solutions side-by-side is a useful way of pinpointing which solution is unmatched in terms of ad fraud prevention. This graphic demonstrates how Opticks is the most holistic, full-funnel, and multi-channel ad fraud prevention solution on the market.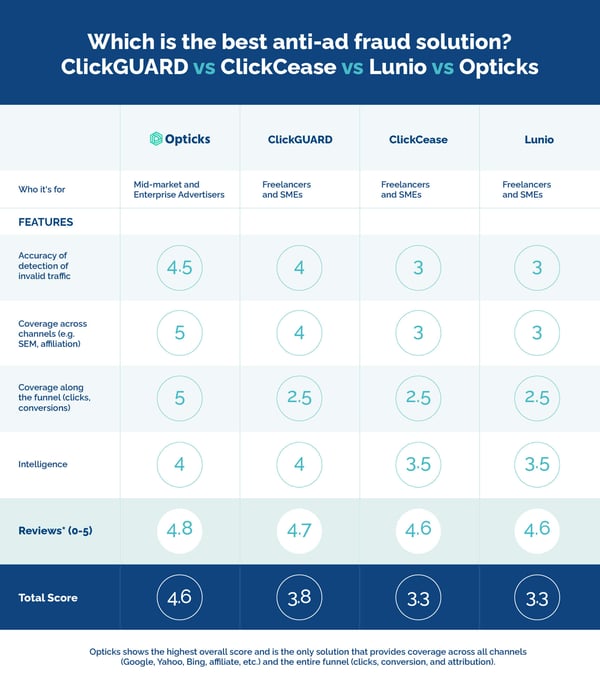 *Source: G2
ClickGUARD vs ClickCease vs Lunio vs Opticks: Deep dive on anti-ad fraud features & user reviews
Choosing the right anti-ad fraud solution involves comparing each provider and assessing them on their features and target customer. To give you an overview of how well the solutions perform in terms of their intended use, we also compiled impartial and objective user feedback from review sites, including G2, Capterra, and Software Advice.
Let's take an in-depth look at Opticks vs ClickGUARD vs ClickCease vs Lunio.
ClickGUARD
ClickGUARD is a click fraud protection software solution created for Google Ads PPC account managers and marketers who want to prevent the damage caused by invalid clicks.
It only protects against ad fraud present in PPC Google campaigns. This means the solution is unsuitable for users that need an anti-ad fraud solution to cover all marketing channels and protect within all funnel stages.
Feature set
The solution offers a broad range of click fraud detection and mitigation features to help users eliminate wasteful traffic and optimize their PPC budgets. These features include:
Real-time click monitoring
Real-time blocking
Customizable rules
Post-click behavior analysis
Invalid clicks rules
IP blocking
Keyword tracking
User Feedback
ClickGUARD users are impressed with how the platform provides real-time insight into click activity. However, others were unhappy with its complicated setup, and some even claim that the solution is not fit for purpose, stating, "I tried the protection service for 7 months on 12 campaigns and 4 domains. On all, it did not give any benefit".
Another industry analyst was unhappy with the solution's return on investment, saying that "Compared to other providers, the price is on the higher end, and efficiency could be increased".
ClickCease
ClickCease is an impression and click fraud detection and protection solution aimed at PPC managers and advertisers who want to block bots, competitors, and fraudulent sources from compromising their campaigns.
The solution only protects against ad fraud from paid traffic sources from Google Ads, Facebook Ads, Instagram, Microsoft Bing, and YouTube.
Feature set
The company provides click-fraud monitoring technology to protect a select amount of marketing channels and enables users to personalize the solution for their individual needs. Other features include:
Competitor tracking tool
Session recording
Automated real-time IP and user blocking
Custom detection rules
Budget management
Customer activity tracking
Data visualization
ROI tracking
User Feedback
ClickCease customers appreciate the platform's simple interface and setup, and some enjoy the insights and analytics on which IP addresses are clicking on their ads. However, a user in the construction industry was severely underwhelmed with its efficacy. They said, "We bought the annual subscription and still 85% of our marketing budget was spent on fake/fraudulent clicks".
Another user, an administrator in consumer goods, had a similar experience, stating, "We installed ClickCease to stop clear fraudulent activity on our ads campaigns. Unfortunately, all we found being blocked was real customers and traffic with the majority of fraud still coming through".
Lunio (formerly PPC Protect)
Lunio is a click fraud prevention solution for PPC campaigns geared towards small advertisers that invest only in PPC campaigns.
The firm only protects against ad fraud in PPC Google campaigns, which means that it is unsuitable for those who need cross-channel and full-funnel protection.
User feedback
While Lunio users are content with the solution's ease of use -- one marketing and advertising administrator commented that "The platform is quite intuitive and the performance of the protection is relatively high in the case of their statistics showing proper values" -- they're not happy with the platform configuration as a whole.
The same user mentioned that "Configuration is quite difficult when it comes to LinkedIn or YouTube. Configuration in Google Ads is quite intuitive, but in the case when you are using a CRM with tracking code, it becomes complicated".
Another user, an administrator in the hospitality industry, was disappointed with the length of time it took to set up and implement the platform, saying, "For the scale of our business. It would have taken us some time to fully implement this".
Opticks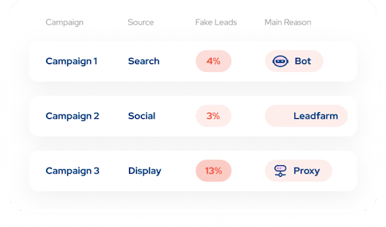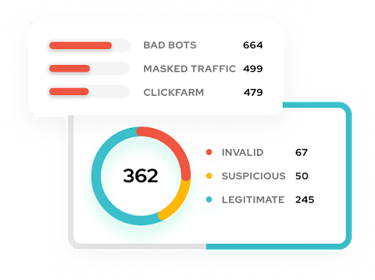 Opticks is a cross-channel and full-funnel ad fraud prevention solution. While the majority of ad fraud prevention solutions only protect at certain stages of the advertising funnel or for certain marketing channels, Opticks provides complete protection across all channels and funnel stages.
Medium to enterprise-level organizations will benefit from Opticks' ad fraud prevention features. In particular, Opticks is the best ad fraud prevention solution for:
Advertisers: Opticks helps advertisers make better use of their advertising and detect invalid traffic across SEM, programmatic, affiliate, and native channels.
Agencies and networks: Opticks helps agencies and networks to prevent invalid traffic before it hits their clients and damages their reputation.
Telecoms: Opticks helps telecom companies to block invalid traffic sources, guarantee high-quality traffic and protect mobile users.
Opticks' feature set
Opticks' key features include:
Cross-channel ad fraud prevention across all advertising channels including Facebook Ads, Instagram Ads, Google Ads, Microsoft Bing, and Yahoo Ads. The solution analyzes all traffic sources across SEM, programmatic, native, and affiliate advertising.
Full-funnel prevention, including PPC campaigns, display ads, lead generation campaigns, and ads within mobile apps.
Real-time blocking of a wide spectrum of ad fraud threats, including bot traffic, geo-masking, click farming, click spamming, pixel stuffing, data center traffic, non-visible ads, and clickjacking.
Advanced fraud intelligence that provides granular insights and metrics to support a business's growth efforts, including ad fraud by origin (channels and partners), vehicles of fraud (devices and browsers), geographies, and timestamps.
Customizable security parameters and triggers to suit a business's unique combination of marketing models, acquisition channels, and partners.
A robust methodology that combines the precision of rules-based fingerprinting with the scalability of statistical analysis and machine learning detection.
Opticks user feedback
Opticks users are happy with the platform's performance on all levels. One user said that "Opticks is very easy to use and helps you throughout, it is very advanced and highly customizable to detect fake malware, bots. In comparison to competitors, they have artificial intelligence that never sleeps".
Another digital marketing executive praised the platform and the level of customer service, stating that "Opticks offers quite a lot of options in terms of the parameters to analyze, which allows us to break down the analysis for example by campaign, keyword, and other insightful details. Also, their teams are very supportive".
Recognizing the platform's proactive prevention features, one user listed the pros of Opticks' solution as:
The amazing customer support
The amount of customization and detailing that they have on the software
It's a proactive click block – not conversion postback blocking
In terms of return on investment, here's what several users had to say about Opticks' efficiency as an ad fraud prevention software:
Evgeniy Skotsenko, VP of Marketing at Bemobi: "Opticks is a crucial piece of our customer acquisition strategy. Since implementing Opticks, the number of fraudulent acquisitions has decreased significantly and our average customer engagement has greatly improved".
Operation Manager at Huawei: "Opticks has enabled us to monitor the health of the traffic sent by publishers in real time. Plus, it also has offered us greater control to monitor and block unwanted traffic. The dashboard itself, and customizable reports work like the cherry on top of the cake for our business operations".

Opticks provides the most effective and holistic protection against ad fraud -- no matter the channel or stage of the funnel
Don't waste your time comparing ClickGUARD vs ClickCease and ClickCease vs Lunio.
Unlike most solutions, which only protect at certain points of the advertising funnel, Opticks is a holistic, cross-channel, and full-funnel ad fraud detection and prevention solution. This means that we protect your campaigns from start to finish, anywhere you advertise.
Opticks is the best choice of anti-ad fraud protection that guarantees full fraud protection for medium to enterprise-level businesses, advertisers, agencies, networks, and telecom companies.
To learn more about how the expert team at Opticks prevents ad fraud before it can decimate your campaigns, schedule a free demo now.