Is Your Ad Campaign Data Actually Accurate?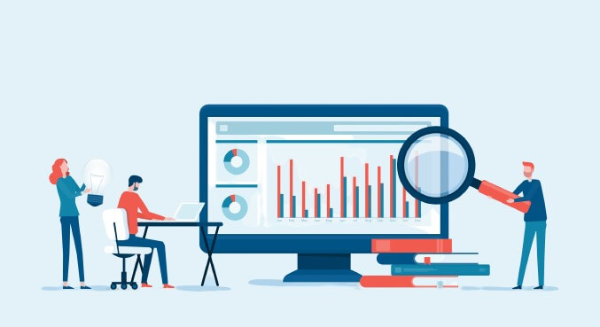 By
Eduardo Aznar
·
3 minute read
Advertisers launch paid campaigns to see results. But what if these results are not accurate?
Data-driven marketing has long been hailed as the most reliable way to conduct predictable and successful paid campaigns since you're not relying on guesswork to inform your strategies. Your data forms the basis of any marketing campaign, and your campaign results depend on how accurate it is. This includes the data itself and how you measure it.
But what if that data is wrong or misleading? Usually, this is because of the presence of invalid clicks and invalid conversions in their online traffic. Advertisers also often lack the right tools to verify the quality and validity of their data.
Here, we take a look at what advertisers and marketers can do to ensure they're getting the most accurate data possible -- which involves the detection and prevention of ad fraud.
Advertisers rely on data to inform future campaigns
Data is the lifeblood of any successful ad campaign. Before launching a campaign, advertisers rely heavily on historical and current data to make informed decisions. However, these decisions are only as good as their data, meaning that data accuracy is essential.
To understand where advertisers can optimize their data, let's first take a look at how advertisers rely on data to strategize and inform decision-making, and how ad fraud can affect this process.
Pre-campaign launch


Advertisers use past and current data to make assumptions about how successful future campaigns might be, as well as to determine attainable and realistic objectives for new campaigns.



Here lies the problem

: Making hypotheses and determining objectives is, of course, a fundamental part of any advertising campaign. If the data used to make these hypotheses is flawed because of the presence of ad fraud, these campaigns will inevitably evolve in unexpected ways. More often than not, the campaigns will fail to meet advertisers' goals and the use of bad data can result in a 20% loss in revenue.


Post-campaign end
During and after the campaign has ended, advertisers collect data to measure the campaign's performance, evaluate whether they have achieved their objectives, and decide whether to use some of the same strategies within their next campaigns.

Here lies another problem: When the data that advertisers rely on is polluted and skewed by ad fraud, it becomes impossible for them to make sense of their campaign analytics. They cannot legitimately draw conclusions from the data since it's full of invalid traffic, and it does not reflect the real audience or leads.
How can advertisers get the most accurate data possible?
Our recent 2022 Ad Fraud Trends Report -- which is based on (accurate!) data from real advertisers -- revealed an important theme.
While the majority of advertisers rely on a set of key metrics to measure the effectiveness and success of their campaigns, they need much better visibility into the level of ad fraud affecting their campaigns. Despite the omnipresence of ad fraud, only 20.5% of advertisers are planning to take action to proactively prevent ad fraud.
👉 To discover more about what advertisers are currently doing against ad fraud, download our Ad Fraud Trends 2022 Survey Report.
Data is the cornerstone of campaigns and advertisers' ability to scale, but when your data is inaccurate, so are the decisions you're making.
There are several different strategies to enhance your data accuracy, such as improving data collection, adopting accuracy standards, and regularly reviewing data to identify errors. One of the most important actions you can take to secure accurate data, however, is to implement an anti-ad fraud solution.
Ad fraud detection solutions enable advertisers to improve the quality of their data by removing ad fraud from their traffic. It would allow you to:
Collect more accurate and reliable campaign data -- free of invalid traffic
Empower your team with the best, most insightful campaign data to facilitate better decision-making
Improve your main KPIs and reach your growth objectives
Validate your traffic sources to ensure that the only data you rely on is from valid sources (affiliates, agencies, networks, etc.)
Reach the right, most relevant customer segments
Obtain a better return on ad spend (ROAS)
Ensure data accuracy with robust anti-ad fraud technology
Opticks provides the most accurate invalid traffic detection, effective prevention, and insightful traffic intelligence to ensure the best defense against ad fraud. We are trusted by top high-growth marketing teams worldwide.
Our relentless mission is to deliver reliable, innovative software that defeats digital fraud. Each year, we audit and prevent billions of fake clicks and conversions, all while helping marketers reach their growth objectives. We're making digital advertising fair and transparent for marketers.
To learn more about how the expert team at Opticks can improve your campaign data accuracy by eliminating ad fraud, schedule a free demo today.