Can You Detect Fake Clicks in TikTok?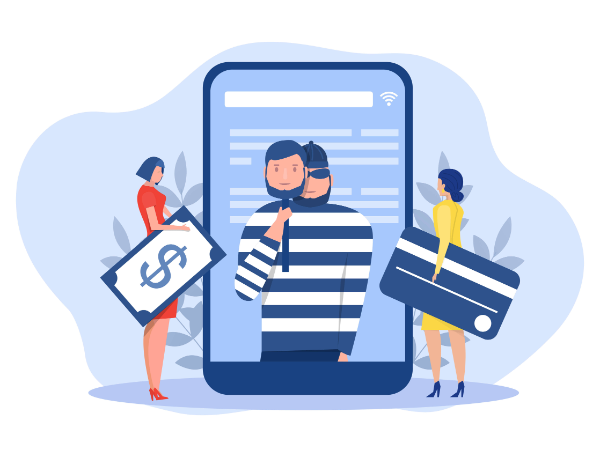 By
Marc Rubia Criado
·
2 minute read
Despite only entering the advertising game in 2019, TikTok has quickly snapped up a sizable portion of overall digital ad spend. The platform's ad revenue is expected to amount to 2.4% of digital ad spending in 2022 -- a colossal jump from just 1% in 2021.
In our 2022 advertising trends report, surveyed ad managers and experts also anticipate marketers to make huge investments in TikTok advertising. This is primarily due to the platform's ability to help brands reach younger demographics that will soon form the largest generation of consumers.
However, TikTok's ad program is still maturing, and the platform has come under fire for failing to curb the spread of misinformation. A recent study revealed that TikTok failed to detect 90% of ads containing false or misleading election information.

So what does all of this mean for advertisers? That fraudsters want a slice of the TikTok pie.
Wherever there is money to be made, they are waiting ready to take advantage. Here, we explore how to identify TikTok click fraud and some TikTok click fraud detection techniques to help you protect your campaigns.
How difficult is it to identify TikTok fraud?
With fraudsters themselves teaching TikTok users how to use the platform to scam brands, how difficult is it to accurately pinpoint TikTok fraud?
Fraudsters can also easily disguise bots as the real TikTop app, as well as run the app in an emulator or other similar virtual environments. Plus, there's no easy way for advertisers to verify whether or not traffic originates from a real device or even the genuine TikTok app.
At Opticks, we see large amounts of fraudulent traffic claiming to originate from TikTok, but there's plenty of evidence that proves otherwise. In some cases, up to 40% of traffic alleging to be from real TikTok users is actually invalid.
In short, without the right knowledge and technology, it's very challenging to accurately identify TikTok ad fraud.
A real-life example of TikTok fraud identification
To better identify TikTok fraud, we decided to run an experiment. We took two samples, the first one contained 10,000 legitimate clicks while the second contained 10,000 invalid clicks.
Within the invalid traffic, we observed the following:
Little effort to hide or mask fraudulent behavior and activities (as opposed to other, more

sophisticated bots

we often find present on platforms such as Google and Meta).
Plenty of traffic originating from data centers and

proxies

.
The physical device feature distribution is very different from legitimate traffic.
Physical device feature distribution
Let's take a deeper look at how three specific device features are distributed in both clusters of TikTok traffic (legitimate and invalid).
Each graph measures the same amount of clean traffic vs fraud (10,000 clicks) and demonstrates how different features are distributed. These graphs show clearly how fraudulent traffic has very different values and distributions.
When comparing the same total amount of invalid clicks and legitimate clicks across 5 different examples of a feature, we can see that invalid traffic generally only has one dominant feature category -- while legitimate traffic has a more natural variety of features.
**Note: All features have had their values remapped to capital letters in the interest of intellectual property matters.
Feature distribution: Legitimate vs invalid traffic
What does TikTok click fraud mean for advertisers?
While TikTok is an attractive new channel and source of traffic for advertisers, it currently lacks the maturity and transparency needed to put down the risk of ad fraud. As the data shows, fraudsters are already taking advantage of the platform's apparent lack of prevention against rampant click fraud.
Although there are several manual techniques to uncover TikTok click fraud, advertisers exploring new platforms need a sophisticated anti-ad fraud solution to detect invalid traffic and clicks.
Opticks can help you separate legitimate users from bots and other fake traffic sources. Our award-winning fraud detection solutions combine the accuracy of human expertise with the scalability of machine learning to help you invest only in fraud-free channels.
To learn more about how the expert team at Opticks can prevent TikTok click fraud before it can destroy both your budget and your campaigns, contact us today and schedule a free demo.